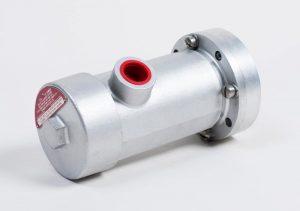 If you've been searching for an aluminum casting foundry that communicates with you and cares as much about your end product as you do, look no further. Patriot Foundry & Castings is New England's most trusted nonferrous aluminum casting foundry, specializing in the precise production of high quality sand castings for applications in broad range of industries. Whether you're a small business or a large company, we can help with the aluminum castings you need, no matter the size of your order. We tackle casting jobs of all sizes with the same level of precision and enthusiasm, from one to thousands of pieces. Our innovative processes and state-of-the-art equipment allows us the capability to cast parts of any size, between half an ounce to 232 pounds.
Precision Aluminum Casting Services – A Difference You Can Rely On
While we offer many of the same services as the world's top foundries, what sets us apart is our commitment to unwavering communication and customer satisfaction. We work with our clients through every step of the process, getting to know their unique needs as we develop the ideal aluminum casting for their specific application. As a client, you'll work with experts who will take the time to speak with you on the phone, rather than requiring you to fax and email back and forth like so many other foundries. We also take great pride in the custom capabilities and precision casting services we offer our customers. Unlike most foundries, a high percentage of our aluminum castings contain other materials. We often pour aluminum around heating elements, copper tubing, cast iron parts, steel inserts and others. Our highly experienced and skilled foundrymen are committed to expanding the boundaries of what's possible in aluminum castings.
Our Stringent Aluminum Foundry Standards
When you choose Patriot Foundry, you can rely on our commitment to precision and quality. To ensure our unwavering standards, we follow a strict set of documented procedures and lean production methods that allow us to guarantee repeatable, consistent and cost-effective products to our customers. To provide our customers with the ultimate value, we also offer many value-added services, including pattern design/production, heat treating, annealing, machining, powder coating, painting, anodizing and assembling for completely finished parts.
Our Advanced Aluminum Casting Services Include:
Assembly analysis/casting integration

: We work closely with our clients, allowing us to pinpoint possibilities to shave costs. For example, we were able to save one client 60% in production costs by figuring out that two castings and one piece could be cast as a single piece. With our help, the company was able to recoup its tooling costs in less than two years.

Reverse engineering

: Advanced 3D scanning technology allows us to provide design analysis in order to replicate a part that's been crafted elsewhere. To make an exact match, we're also capable of analyzing chemical and metallographic characteristics to identify materials and even the post-production techniques utilized. After these details are determined, we consult with our clients, creating an effective course of action to move to production.

Prototype casting: 

Computer modeling will always have its place, but nothing beats a physical prototype that can be physically held and viewed from all angles. The physical prototypes we create can help evaluate the efficiency of a manufacturing process and provide an accurate preview of how a part will look, feel and handle. The

aluminum prototypes

we produce are usually fully functional, but we are also happy to design non-working ones that can be presented to potential investors and test market panels.