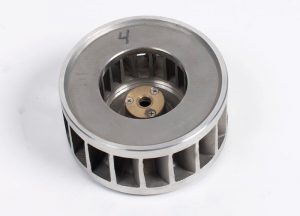 For second-to-none aluminum prototype casting, look no further than Patriot Foundry & Castings. Our seasoned foundrymen are renowned for their ability to produce quality aluminum prototype castings quickly and cost effectively.
With our aluminum prototype casting services, you'll be able to:
Discover potential flaws early in the development process, saving your enterprise money in the long-run and minimizing production times.
Manufacture quality parts before investing in expensive and time-consuming production equipment.
Generate accurate product test data.
Quickly obtain parts suitable for U.L. testing.
Acquire pre-production parts while you ramp up full production infrastructure.
Validate theoretical analysis throughout the product design process.
After we receive your inquiry about our aluminum prototypes, we'll evaluate a series of factors including the part's purpose, geometry, alloy, desired quality, and finish as well as the turnaround time you need. From there, we'll develop and follow an efficient process to produce your prototype. The aluminum prototypes we craft are often fully functional, but we also produce non-working ones you can present to stakeholders, potential investors and test market panels for visualization purposes.
We melt ingots of 242, SR319, 356, A356, 357, A357, 514, 535, and 713, and several other metal alloys. Our DUNS number is 826918117 and our CAGE Code is 54J41. We're proud to be ISO 9001:2015 Certified (Certificate No.: 14-1010).
Learn More About Our Aluminum Prototype Casting Services Today!
For a free initial aluminum prototype casting consultation, email us today. We're based in New Hampshire, but provide services throughout New England, Greater Boston, Massachusetts (MA), Vermont (VT), Rhode Island (RI), Connecticut (CT), Maine (ME), New York (NY), New Jersey (NJ), Pennsylvania (PA), Delaware (DE), Maryland (MD), Virginia (VA) and all of the U.S.