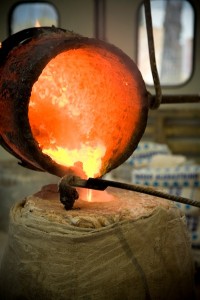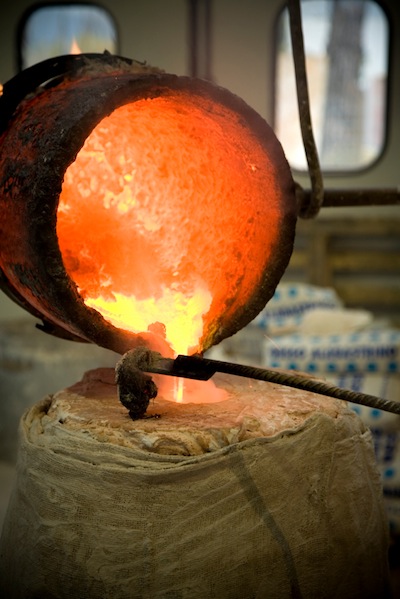 C876 is a silicon bronze alloy that's known for its excellent finish and color along with superior corrosion resistance. The C876 alloy is comprised of a minimum of 88% copper, 4-7% zinc, and 3.5-5.5% silicon. C876 is commonly used to make many parts, including statuary, art, pump components, valve stems, bearings, and bushings.
At Patriot Foundry & Castings, we produce high-quality sand castings using a wide assortment of materials, including the C876 alloy. Our state-of-the-art nonferrous foundry can handle jobs from one to thousands of pieces, and C876 castings from less than an ounce to 240 pounds. Aside from alloy casting, we also offer many value-added services, including pattern design/production, heat treating, annealing, machining, powder coating, painting, anodizing and assembling for completely finished parts.
We're proud to be ISO 9001:2015 certified. Our DUNS number is 826918117, and our CAGE Code is 54J41.
C876 Alloy Properties

Density
Ultimate Tensile Strength
Elastic Modulus
Melting Onset
540 lb/ft3
70 x 103 psi
17 x 106 psi
2000 °F