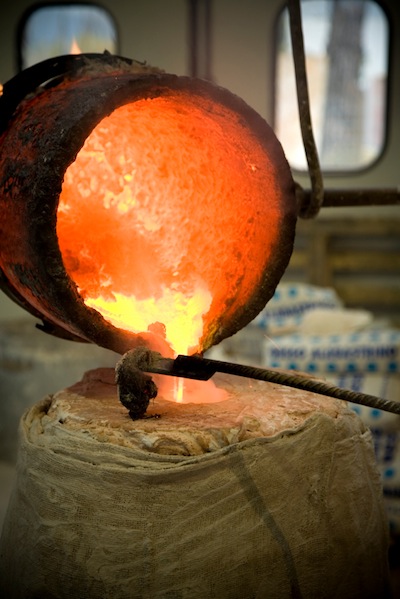 C955 is a remarkably strong nickel/aluminum/bronze alloy that's known for its tolerance to shocks/impacts and its resistance to corrosion. C955 alloys are used for a variety of parts, including bushings, gears and bearings.
At Patriot Foundry & Castings, we specialize in top-quality metal casting services using a myriad of materials, including C955. We can tackle C955 casting jobs consisting of anywhere between one and thousands of parts. We're equipped to handle C955 castings from half an ounce to 232 pounds.
C955 Alloy Properties

Density
Ultimate Tensile Strength
Brinell Hardness
Melting Onset
520 lb/ft3
110 to 130 x 103 psi
200 to 220
2250 °F
Learn More About Our C955 Alloy Casting Services!

For a free initial C955 alloy castings consultation, call us today at (603) 934-3919 or send us a message now. We're based in New Hampshire, but provide services throughout New England, Greater Boston, Massachusetts (MA), Vermont (VT), Rhode Island (RI), Connecticut (CT), Maine (ME), New York (NY), New Jersey (NJ), Pennsylvania (PA), Delaware (DE), Maryland (MD), Virginia (VA) and all of the U.S.