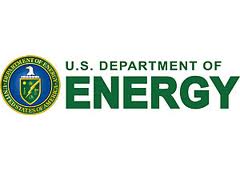 The Energy Department recognized 11 companies that have met energy-efficiency goals through the Better Buildings, Better Plants Program in which manufacturers commit to improving their energy conservation by 25 percent over ten years.
The Department also said that over the last four years, Better Plants Partners have improved the energy intensity of their operations – a measure of a facility's energy use per unit of output – by about 2.4 percent annually.
The 11 recognized partners are:
BPM, Inc.
Celanese International Corp.
Holcim (US)
Legrand North America
Lennox International Inc.
Patriot Foundry & Castings
Procter & Gamble
Texas Instruments
ThyssenKrupp Elevator
Toyota
Verso Paper
More than 140 companies currently participate in the Better Plants Program, representing more than 2,300 manufacturing facilities and close to 11 percent of the total US manufacturing energy footprint.