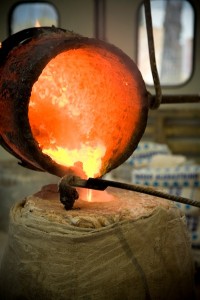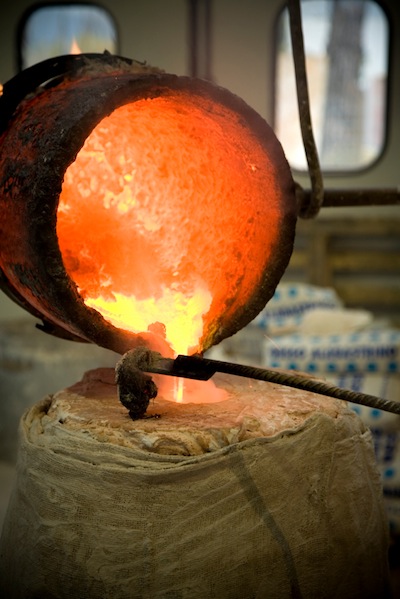 Looking for an ISO-certified foundry?
Patriot Foundry & Castings, a leading American nonferrous foundry, has been certified by the International Organization for Standardization, an international body based in Geneva, Switzerland.
Our initial ISO 9001:2008 Stage 1 audit was conducted on October 28, 2011, and our ISO certification was made official in early 2012. Before our certification, we already had quality standards in place that met ISO 9001:2008's requirements, but the certification formalized it. We have stayed up to date, with our latest certification conducted in January 2021.
Our state-of-the-art foundry specializes in producing world-class sand castings of bronze, aluminum and zinc-based alloys. Thanks to our strict documented procedures and lean production methods, we're able to guarantee our customers delivery of consistent, repeatable and cost-effective products.
Aside from sand castings, our job shop also provides value-added services, including pattern design/production, heat treating, annealing, machining, powder coating, painting, anodizing and assembling for completely finished parts. Unlike other foundries, a large percentage of our castings have other materials in them. We frequently pour metal alloys around heating elements, copper tubing, cast iron parts and steel inserts/parts.
Our DUNS number is 826918117 and our CAGE Code is 54J41. We melt ingots of 242, SR319, 356, A356, 357, A357, 514, 535, 713, C862, C863, C865, C876, C87610, C955, C958, C8933, C903, C905, ZA12, and ZA27. The industries we serve are wide-ranging.
Learn More About Our ISO Certified Foundry Today!
For a free initial consultation, email us today. We're based in New Hampshire, but provide services throughout New England, Greater Boston, Massachusetts (MA), Vermont (VT), Rhode Island (RI), Connecticut (CT), Maine (ME), New York (NY), New Jersey (NJ), Pennsylvania (PA), Delaware (DE), Maryland (MD), Virginia (VA) and all of the U.S.